What Are Burpee® Natural & Organic Plant Foods and Growing Media?
Every successful garden thrives because it has healthy soil, and proper fertilizer. We created Burpee® natural and organic premium soils, soil amendments and premium plant foods to ensure the best results for everything gardeners grow, from gorgeous roses to juicy tomatoes and fresh leafy greens.
These all natural and organic plant foods and organic growing mixes are OMRI Listed®, which assures the suitability of products for organic gardening. Plus, Burpee® growing mixes are formulated with coconut coir, which unlike peat moss, is a sustainable and renewable soil ingredient that aerates and improves moisture retention.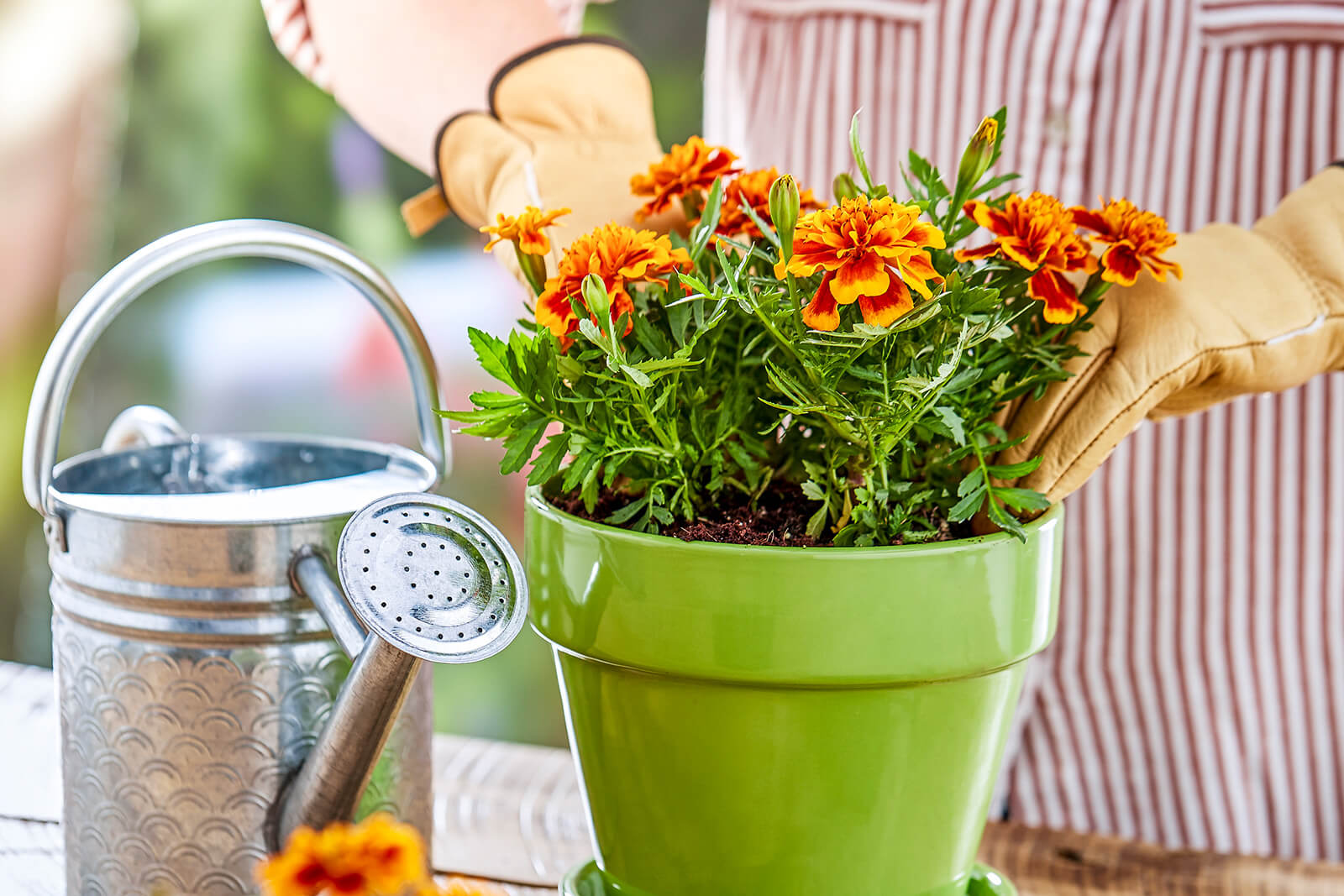 Burpee® is At the Core of Great Gardens
Since 1876, gardeners have depended on Burpee to help them grow successful gardens. Only the highest-quality ingredients are used, and all our plant foods and growing media are natural and organic.
Our line of Burpee Natural & Organic Granular Plant Foods not only will help everything you grow, it is also specially formulated to help build a more sustainable world through the utilization of recycled, renewable resources. Burpee Natural & Organic Plant Foods is made from aerobically composted turkey litter combined with plant nutrients and soil amending ingredients in a consistent granule fertilizer. The result is a product that slowly releases nutrients as plants require them while enriching soil health.
Burpee growing media contains granular plant food that is also peat-free to conserve the planet's important wetlands that capture carbon. Instead, our natural fertilizers include coconut coir, a byproduct of coconut harvesting, which is more sustainable than peat.
Other benefits of using our products:
Approved for organic gardening and OMRI Listed®
Safe for humans, animals, and the earth
Get bigger blooms and more bountiful harvests
Retain nutrients at high level
Requires less maintenance with slow-release fertilizer granules
Can be used both outdoors and indoors
Customized products for specific plant types
Repurposes all-natural waste streams from agricultural farming
Costs Less, Better for the Environment
100%
Organic
Burpee® growing media and plant foods are made 100% of organic material.
0
Peat moss
Burpee® growing media and organic fertilizers contain zero peat or peat moss.
26
weeks
Turkey litter is a key ingredient in Burpee® plant food and is aerobically composted for 26 weeks.
3
months
Burpee® plant foods provide nutrients for your plants for up to three months.
Specific Burpee® Products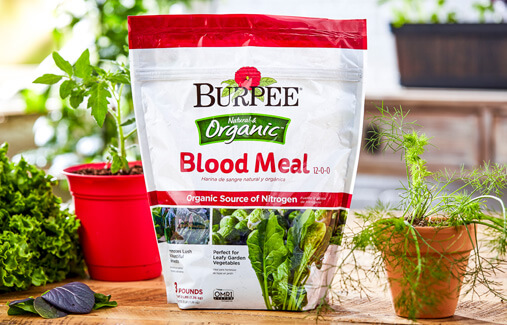 3-8 lbs bags
We have a variety of Burpee plant food products that are available in three-pound, four-pound and eight-pound bags:
Natural & Organic Bone Meal - 3 lb
Natural & Organic Blood Meal - 3 lb
Natural & Organic All Purpose Granular Plant Food - 4lb & 8lb
Natural & Organic Tomato + Vegetable Granular Plant Food - 4 lb & 8lb
Natural & Organic Rose + Bloom Granular Plant Food - 4lb & 8 lb
Enhanced Organic All Purpose Plant Food - 4 lb
Enhanced Organic Tomato + Edibles Plant Food - 4lb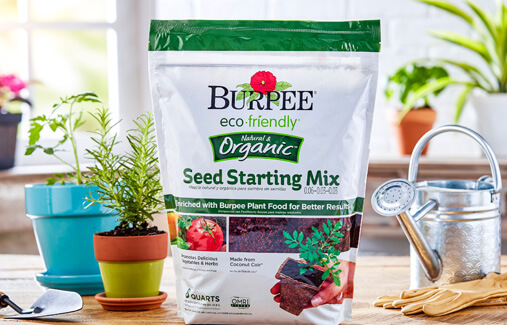 8-16 Quart and Up
We also have seven different Burpee growing products that are available in 8 qt, 12 qt, 16 qt, 1 cu ft and 1.5 cu ft bags:
Eco-Friendly Natural & Organic Seed Starting Mix - 8 qt, 12 qt & 16 qt
Eco-Friendly Natural & Organic Concentrated Seed Starting Mix - 8 qt
Natural & Organic Premium Potting Mix - 8 qt & 1.5 cu ft
Raise Garden & Container Mix - 1 cu ft
Eco-Friendly Natural & Organic GardenCoir - 8 qt
Perlite - 8 qt & 1.5 cu ft
Natural & Organic Fine Grade Horticultural Vermiculite (fine and course grade) - 8 qt & 1.5 cu ft
Did You Know?
Peatlands, the wetlands where peat and peat moss are, store twice as much carbon as the world's forests. When peatlands are harvested, the process releases carbon dioxide into the atmosphere, which accelerates climate change. There are international efforts to conserve and rebuild peatlands to combat global warming. Since we're focused on driving a greener tomorrow, we use a more sustainable resource, coconut coir, that is a waste stream from the harvesting of coconuts.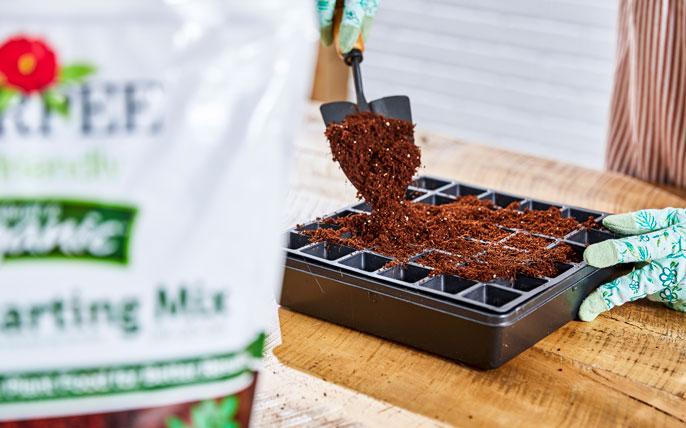 A gardener filling a tray with Burpee soil
Get growing with Burpee® all natural and organic plant products