Enhance Your Asphalt Mix
Rubber asphalt additives have been used for decades to increase pavement safety and performance, but the challenges of liquid storage and handling have made the process expensive and complex until now. SmartMIX is a new additive that simplifies rubber enhancement for asphalt projects and makes it more cost-effective than ever.
SmartMIX is an easy-to-use material that enhances your asphalt mix for improved compaction, flexibility and durability. SmartMIX is made from recycled tires and can be recycled. It boasts safety and performance – without the expense and complexity associated with liquid modifiers.
Did You Know?
For a 1-mile section of four-lane highway, up to 14,000 recycled tires are used to create a safer, more durable roadway using SmartMIX.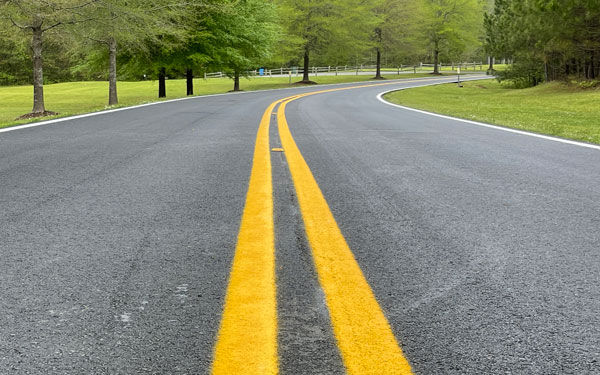 Why make the switch to SmartMIX?
It's cost-effective with up to 15% lower per ton costs and up to 50% reduction in modifier costs.
It's durable, flexible, long-lasting and low maintenance.
Made from recycled tires, it is a sustainable solution that allows the use of more RAP (reclaimed asphalt pavement), and can be recycled.
It's a proven, field-tested solution in both hot and cold climates.
It scales with your needs on order quantities for projects of any size, large or small.
For additional information or questions about SmartMIX, please email Doug Carlson at dcarlson@libertiytire.com or 602.751.6039.