Delivering Used Tires to Wholesalers and Retailers Worldwide
Liberty Tire Recycling sells and delivers used tires to wholesalers and retailers worldwide. We carry used passenger, light truck, virgin truck, regroovable truck, agricultural and off-the-road (OTR) tires. Additionally, we sell truck tire casings and OTR casings. We offer rim sizes from 14 inches to 26 inches, and professionally load trailers so they can safely carry the highest possible capacity, saving you time and money.
Benefits of Reuse
High-quality used tires are less expensive than new tires and just as dependable. Our skilled grading specialists ensure that only the best tires make their way into the used marketplace, so safety is never sacrificed.
Reusing tires also improves the long-term health of the planet by extending the life of existing tires rather than turning to new ones. This ultimately reduces waste and supports a green circular economy, a key consideration factor for consumers. By putting used tires back on the road, we displaced approximately 275,000 metric tons of CO2-e that would have otherwise been generated in the manufacturing of new tires.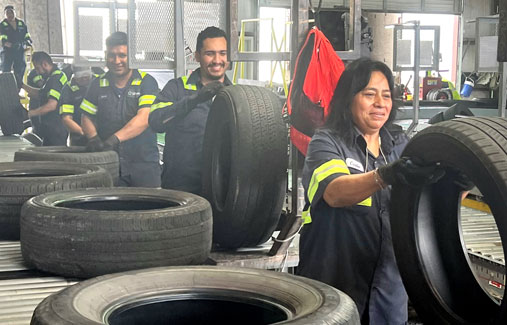 Buy Our Used Tires
No other company can supply as many quality used tires as we can.
Types of Used Tires We Sell
You need high-quality used tires, and we've got 'em.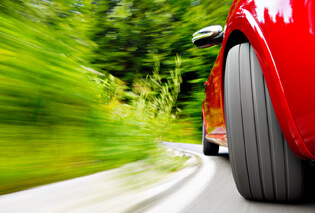 Passenger Used Tires
We have the widest variety and largest number of used passenger tires in the world, spanning passenger tires to performance, truck and SUV ones. They are sold by categories from Grade 1, which is the best, to Grade 4, which is the most affordable. Purchase any mix and quantity from us today.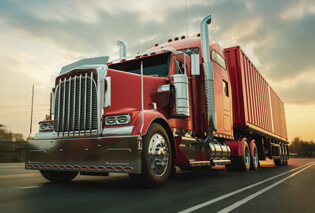 Truck Used Tires
We know used truck tires are a unique segment of the industry, and that is one reason we have one of the best selections of used commercial truck tires. Besides the tires themselves, we also sell truck tire casings and regroovable truck tires. Find out what we have in our inventory today.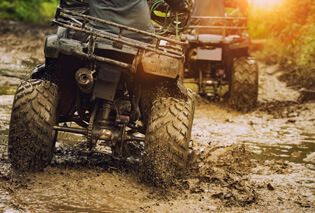 OTR Used Tires
Finding used, reasonably priced off-the-road (OTR) tires for heavy vehicles and equipment can be a challenge, but we have you covered. We also sell OTR casings and regroovable OTR tires. Buy OTR used tires from us today and save.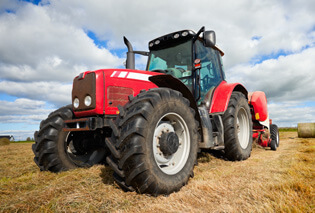 Agricultural Used Tires
Agricultural businesses cannot afford to lose any downtime if they get a damaged tire. We have a wide variety of used tires for tractors, harvesters, trailers and other types of equipment so their operations are not out of commission for longer than absolutely necessary. Let us find the right fit for you.
Quality and Safety Are at Our Core
Quality and safety are the bedrock of our organization because we are determined to improve people's lives by ensuring we have a habitable world for generations to come. From taking care of our workers to doing our part for the end consumer, quality and safety are critical to our mission.
With that foundation, we hire highly trained professionals to grade the tires we collect and decide which tires are safe enough to be resold and which ones need to be recycled. Our staff understands the importance of the work they do, that people will be relying on these tires to drop off their kids at school, drive across our communities to deliver packages and help harvest the food we need.
We meet or exceed all federal, state and local regulations and conduct regular checks to ensure compliance and safety are always top of mind.
Buy Used Tires
Fill out the form below and take the next steps toward purchasing high-quality used tires. Please read our Conditions of Use and Purchase prior to filling out the form.
* Indicates a required field
Find Your Local Collection Center
To be part of creating a greener tomorrow, we can collect your used tires. Schedule backdoor pickups that help keep your facility safe and clean, or we can drop off a trailer for you to fill at your convenience before we return to pick it up.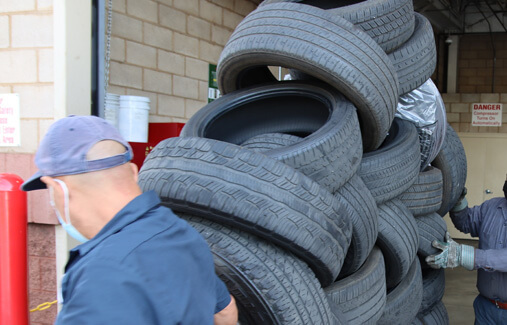 Turn to Liberty Tire for your next innovative product.