Recycled Tire Rubber: Construct with Confidence
Whether you need backfill, drainage material or small rubber particles to manufacture construction materials, recycled rubber is a durable, crack-resistant and material up to the task. Organizations are increasingly turning to repurposed end-of-life tires, especially to make rubber goods, such as flooring and underlayments, sealants, coatings, caulking and waterproof membranes. Manufacturers also add finely ground rubber to make superior paints and coatings, portable speed bumps and other road traffic equipment. In partnership with other companies, we continue to find new ways to leverage the incredible properties of recycled rubber.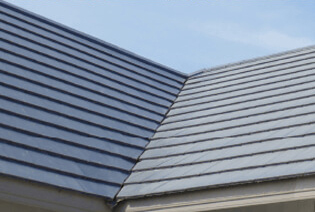 Construction Materials
Recycled rubber improves job sites every day. For instance, rubberized coatings can create a waterproof barrier on a wall or pipe joint, but the applications don't stop there. Crumb rubber, or rubber shredded into uniform sizes that can be as fine as sand, is used in a variety of sealants, paint, coatings, roofing tiles, calk and weatherproof membranes. Recycled rubber's advantages – being fade-resistant, crack-resistant and durable – are integrated into new products and help companies deliver high-quality, beneficial products to customers with a sustainable material.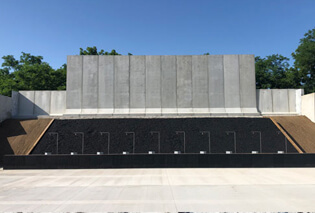 Civil Projects
Recycled tires bring advantages to transportation projects from supporting retaining walls to acting as drain fill and insulation material. For concrete and brick retaining walls, many civil engineers' first choice of backfill is tire-derived aggregate (TDA), especially if the walls are on extreme terrain. TDA is lighter and easier to transport than sand, rocks and concrete, also making it easier for crews to manipulate on worksites. Tire-derived aggregate provides exceptional drainage performance since it does not absorb water or solidify like aggregate with high calcium content. Plus, TDA is perfect to use around septic tanks to protect them from freezing and cracking. The final feather in TDA's cap—it's made from recycling an existing material instead of using a virgin resource.
Sustainable Products Used
Lightweight with Impressive Performance
67% weight decrease
Compared to conventional aggregate – TDA only weighs 700 lbs/yd3
0 load weight limitations
On accessibility ramps made from recycled rubber
33 tires
Are kept out of landfills with every yd3 of TDA
Research Studies
Explore up-to-date news and research about environmental and personal safety.
Outsmart the competition by incorporating recycled rubber into your operations today