Driving a Greener Tomorrow
As the only known planet that supports life, Earth is an incredible place, and we're lucky to call it home. We're also fortunate to be in a position to protect our wondrous world and the life that flourishes here. At Liberty Tire, we take this responsibility seriously.
Improper tire disposal has a major negative impact on the environment, littering communities and polluting waterways. Each year we keep more than 4.3 billion pounds of rubber out of landfills to contribute to the well-being of our communities and the long-term health of our planet. Sustainability is at the core of everything we do, annually transforming 194 million tires into a wide variety of safe, meaningful products and raw materials.
Our dreams about what end-of-life tires can be have turned into reality over the years. We're not just the market leader in tire recycling management. Our passion for driving a greener tomorrow is why we're also boldly changing the way the industry approaches sustainability.
Walk the Walk
Reclaiming, recycling, reusing, and repurposing is just the start of our efforts to accelerate environmental stewardship. We recently completed our 2022 ESG report and are pleased to share our journey with you and the goals that we plan to achieve.
Our goals:
Zero waste by 2030. Every tire that we collect will enter an end-use market.
Reduce energy intensity by 25% by 2032. We will accomplish this goal by identifying opportunities in production efficiencies, compressed air management, peak demand, power factor, and LED lighting upgrades.
Improve fleet efficiency by 30% by 2032. We will reach this goal through a variety of initiatives in the areas of alternative fuels, DOT compliance, route optimization, fuel efficiency, idle time reductions, and driver training.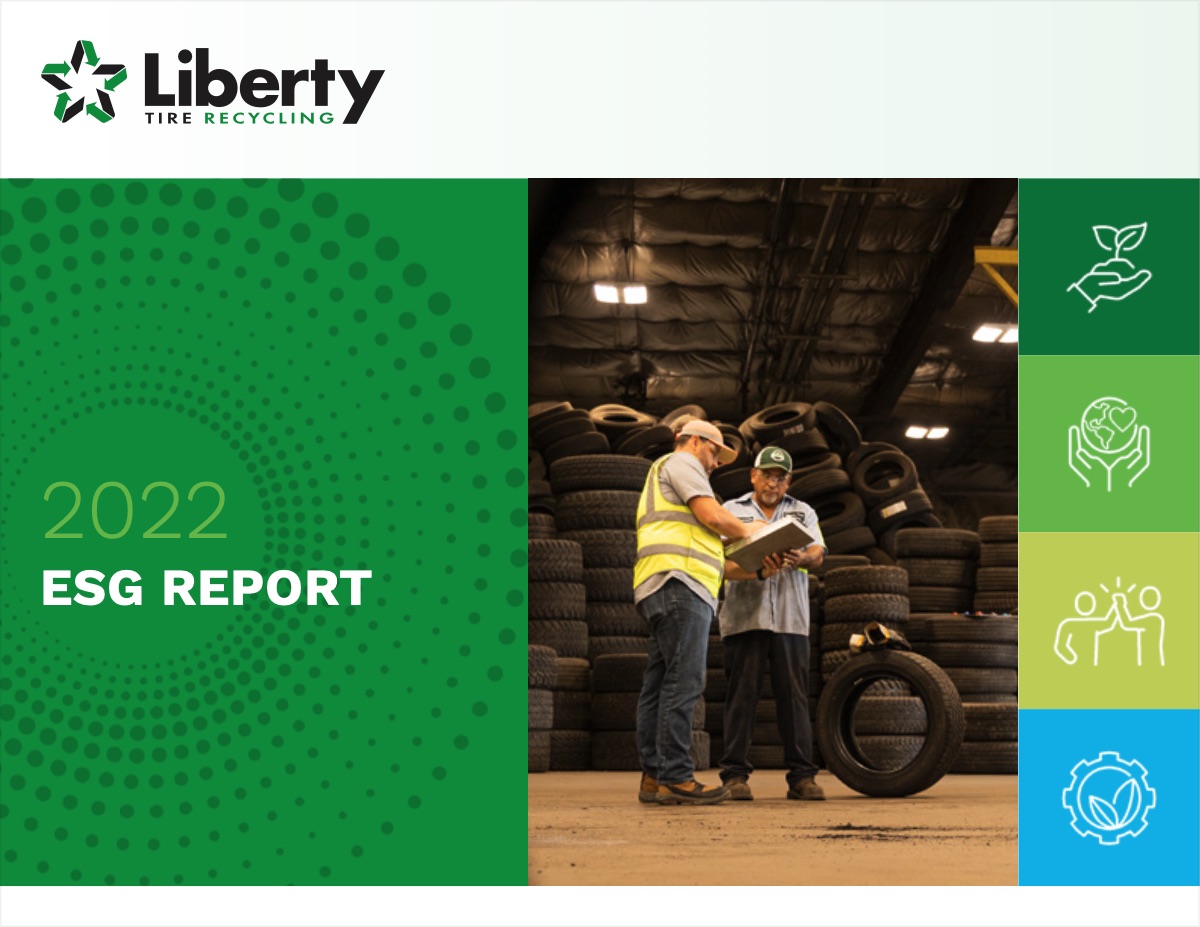 Four Pillars of Sustainability
We are committed to finding new and better ways to reclaim, recycle, reuse and repurpose tires for eco-friendly products for the long-term health of our planet. To drive a greener tomorrow, we focus on four key areas to measure and track our progress. We're creating a new roadmap, one towards a more sustainable future, that others can use to improve the quality of our lives, protect our ecosystem and preserve natural resources for generations to come.
Learn how we can help you meet your sustainability and ESG goals.