What Are Commercial Rubber Playground Products?
Our standout rubber playground products are safe, durable and cost-effective. We have a diverse selection of products that include rubber mulch (loose and bonded), poured-in-place surfaces, borders and mats that add extra layers of protection in the playground and park setting. All our playground products are made from 100% recycled rubber, making it a sustainable option, and our rubber mulch is IPEMA certified for safe use on playgrounds. Rubber's shock-absorbing properties keep children safer than alternatives and reduce the risk of serious injuries.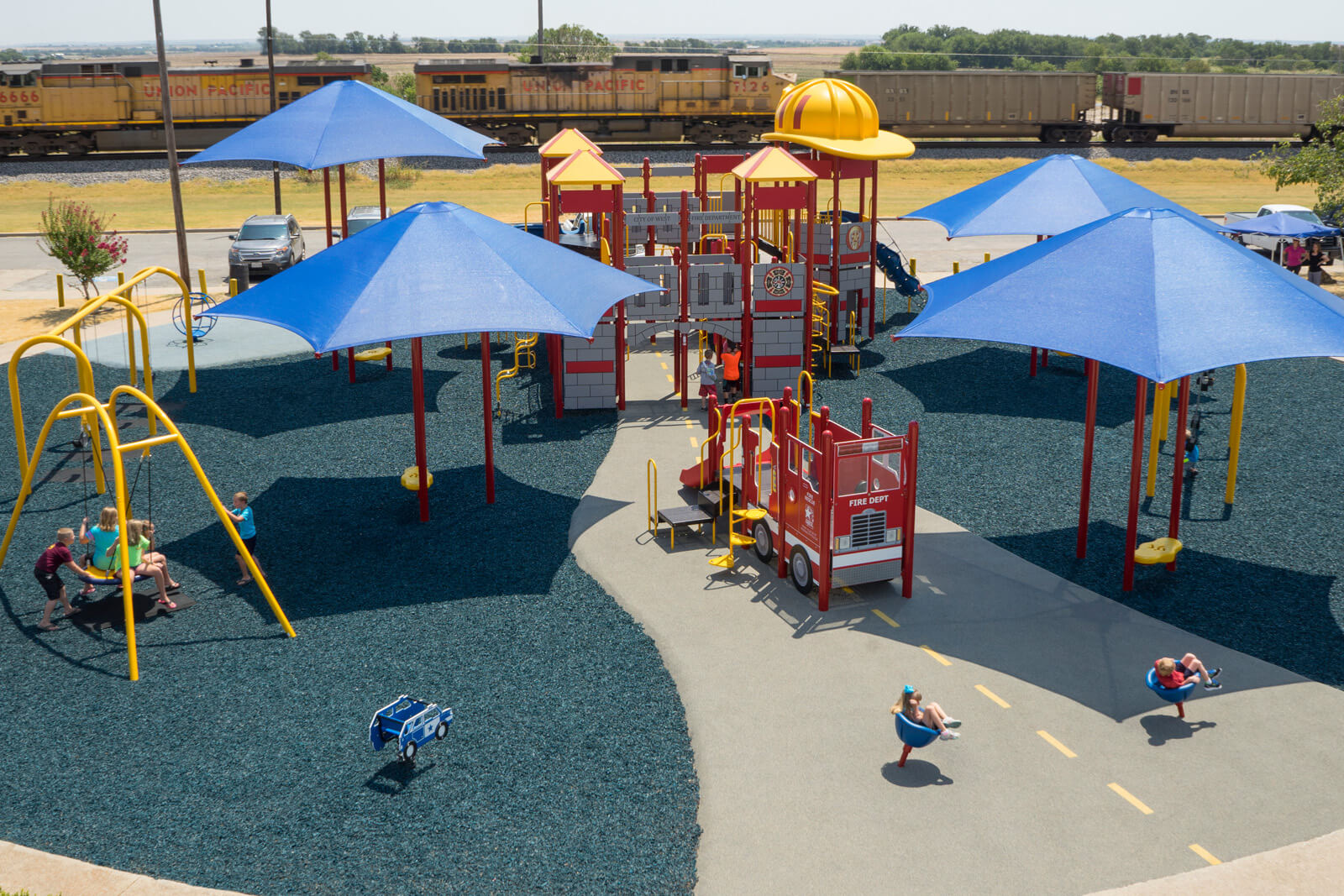 Protecting Kids While Reducing Maintenance
Without question our loose-fill rubber nugget mulch is the safest playground surface on the market.. It boasts the highest fall height protection when materials are six inches deep, more than twice that of wood mulch and three times that of playground sand. You don't have to take our word for it – it's regularly tested using the most stringent standards from ASTM and IPEMA including ASTM F1292, ASTM F1951, ASTM F3012 and ASTM F3351.
Keeping children safe on the playground should be the number one priority and recycled rubber's durability allows for a long lasting and quality solution. For instance, rubber mulch does not need to be replaced annually—you can go for years without needing a light top-off, since the color doesn't fade and the mulch doesn't rot or compress. In fact, rubber mulch can last more than 12 times longer than standard wood mulch, meaning you spend less time and money on long-term upkeep.
Additionally, our products can help your organization meet sustainability goals. We repurpose end-of-life tires others have discarded, transforming them into meaningful products while lowering carbon emissions and driving a greener tomorrow.
Our commercial rubber playground products are:
Preventing serious injuries because of their impact-absorbing nature
Making a positive impact on the environment since they are made with 100% recycled rubber
Cost effective
Low maintenance
Long-lasting, durable and immune to cracking from temperature swings
ADA compliant (applies only to bonded rubber mulch and poured-in-place rubber surfacing)
Providing superior drainage
Minimizing dust on playgrounds
Beautiful and natural-looking
Unenticing to problematic insects like termites and carpenter ants
Available in multiple complementary colors, with pour-in-place solutions customizable with an organization's logo
Rubber Playground Product Specifications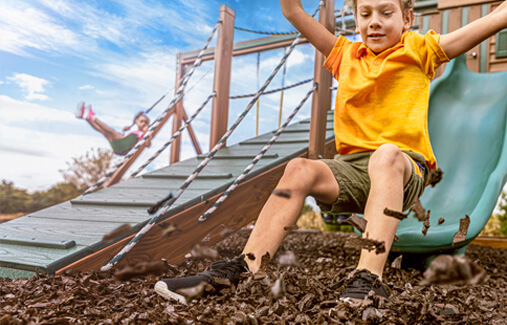 Playground Nugget Rubber Mulch
100% recycled rubber
Pieces are on average between ½ inch to ¾ inch large
Comes in multiple bag sizes to fulfill any job requirement in 0.8-cu ft bags
Five times heavier than wood mulches, so it will not float or erode during heaving rains
12-year color warranty
IPEMA certified for safe use on playgrounds
Made in North America
Available in red, brown, black, blue and green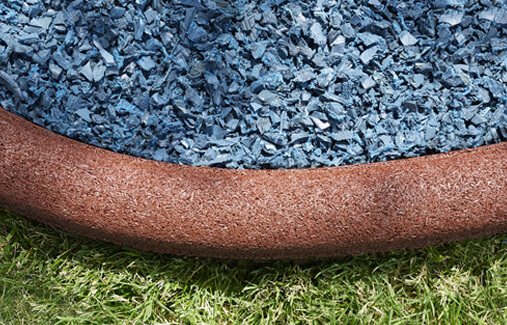 Border System
Made from 100% recycled rubber
92" in length
Available in 4", 6", and 8" heights
Compliments all colors of rubber mulch
Designed with drainage ports so water will not pool
Long-lasting and durable
Made in the USA
Available in red, brown, black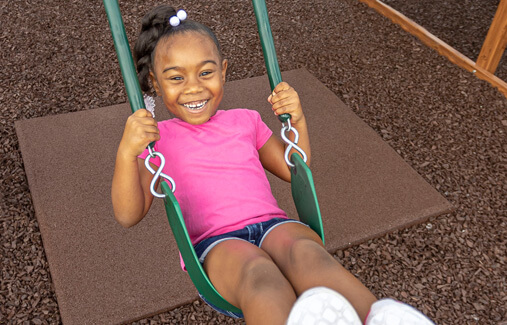 Swing Mats
100% recycled rubber
32 inches wide x 54 inches long x 2 inches thick
Approximately 80 pounds
Beveled edge for a clean and refined look
Used where loose-fill mulch is typically kicked out by playful children
Made in USA
Available in Earthtone, Redwood, Forest Green and Black
1,000+
playgrounds
Across North America use recycled rubber as their surface of choice
14
feet
Is the certified fall height rating of our rubber nugget mulch, meaning it reduces the risk of serious injury for falls up to that point
3x
ht rating
Offered by our rubber nugget mulch over sand when materials have a depth of six inches
2x
HT RATING
Offered by our rubber nugget mulch over wood mulch when materials are six inches deep
Did You Know?
Multiple departments of national resources have programs that promote using recycled rubber mulch and offer state-funded grant programs. If you're curious what grants are available in your area, reach out.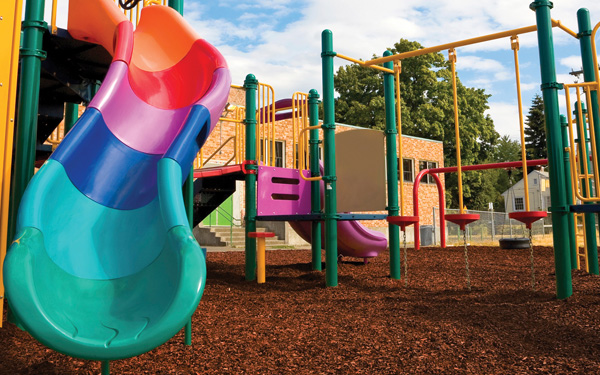 How Recycled Rubber Mulch Outshines Alternatives
Rubber nugget mulch has the tallest fall height protection for playgrounds, preventing kids from sustaining serious injuries. On top of that, it uses recycled material, lasts longer than other materials of similar composition, and stays in place better due to its heavier weight. Because of these benefits and its cost savings, our mulch is the playground material of choice for many of America's largest school districts, theme parks, HOAs, governments and more.
Research Studies
Liberty Tire Recycling stays up to date on the latest news and research to advance environmental and personal safety.
Product Certifications for Rubber Mulch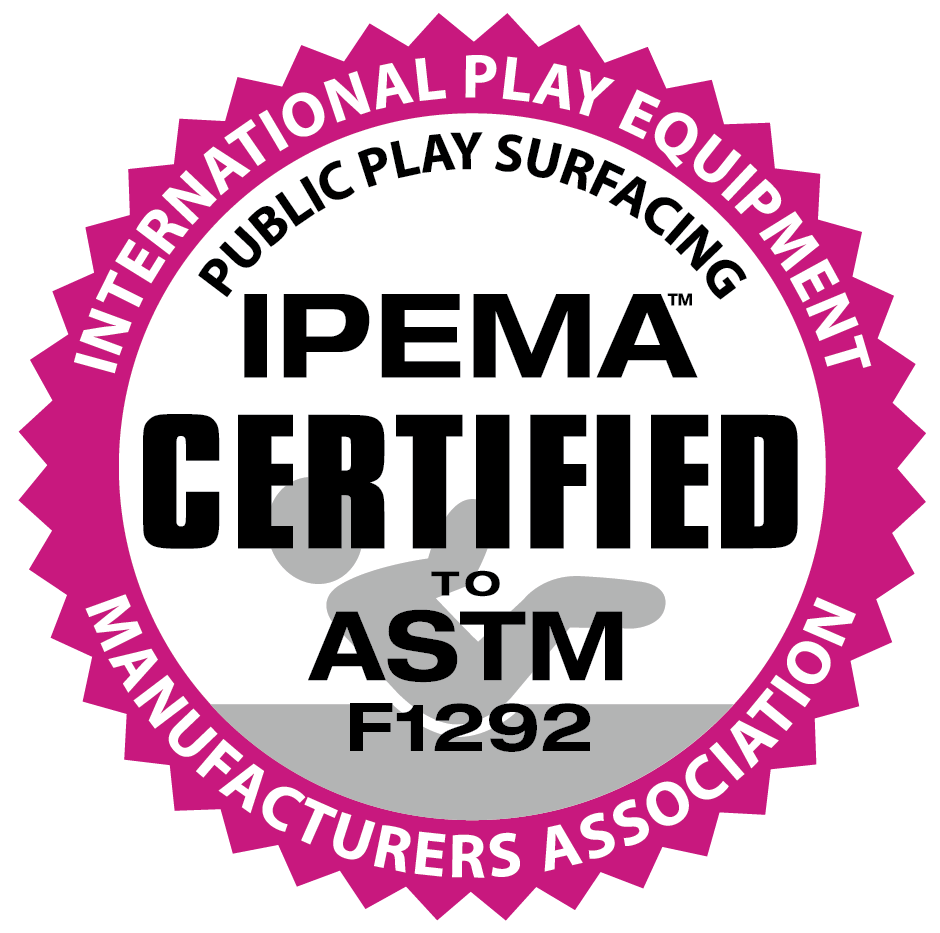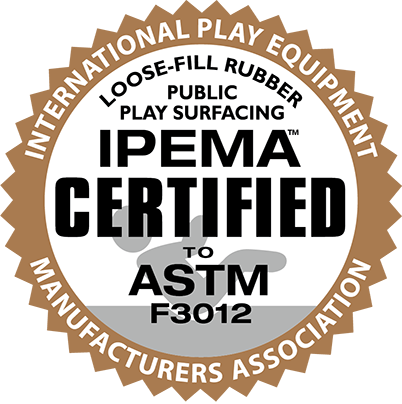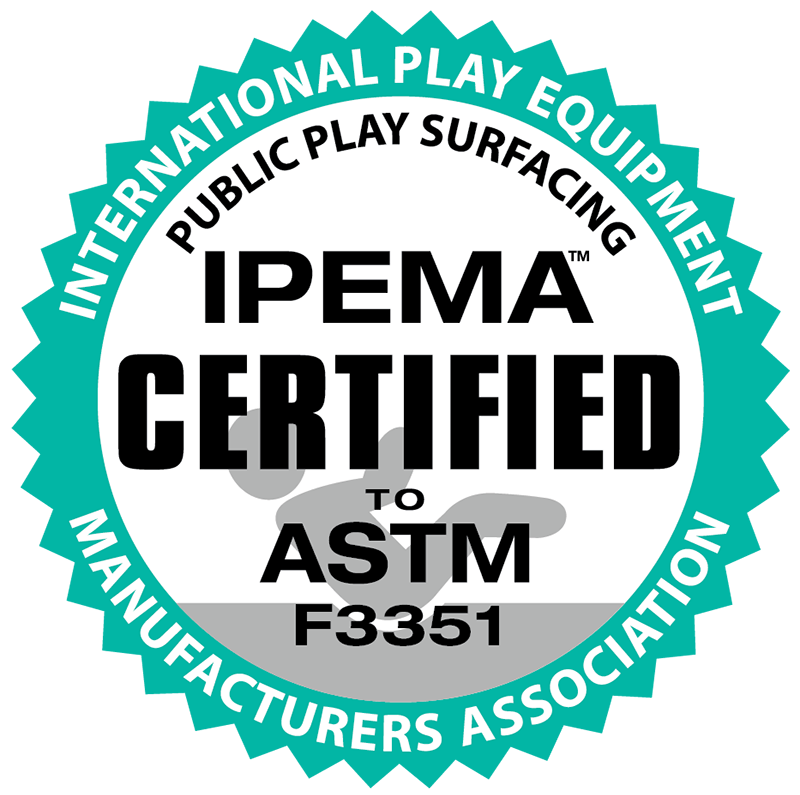 Talk with one of our experts to get your questions answered about our safe, playground products.