Stamp Out Noise with Sustainable Products
From roads and train tracks to music studios and schools, recycled rubber is excellent at dampening sound since rubber's intrinsic qualities carry over into the recycled material. Besides sound control, new products also have increased durability, crack-resistance and shock-absorption. For these reasons, manufacturers use crumb rubber, or fine rubber particles, to produce high-quality rubber underlayment. In other applications, specifically infrastructure projects, tire-derived aggregate and rubberized asphalt are leveraged for their ability to reduce noise pollution. Besides achieving the end goal of a quieter environment, choosing recycled rubber also diverts tires from landfills, helping them find new purpose in the world.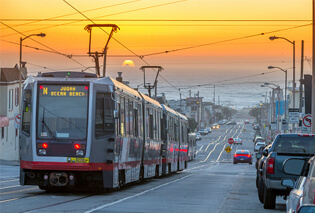 Civil Engineering and Transportation
Tire-derived aggregate is used as a lightweight fill beneath and around railroads and light rail systems to dampen the noise created by passenger and freight trains. Because recycled rubber excels at absorbing vibrations, it reduces the impact distance of sound disturbances. In other applications, civil engineers leverage rubberized asphalt to achieve the same result for cars. In fact, having rubberized asphalt as a road base can lower sound by 12 decibels.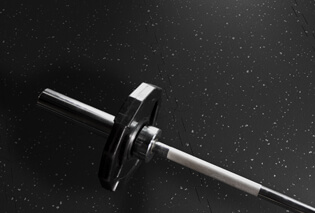 Rubber Flooring Underlayment
Rubber underlays provide a resilient, reliable way to reduce noise in schools, hospitals, hotels, multi-family housing, gyms and municipal buildings. Unlike natural cork, recycled rubber remains durable and will not become brittle with exposure to air. Rubber underlayment can also act as a crack suppression membrane, preventing fissures from damaging the flooring above. The underlay can be placed under ceramic tile, stone, solid hardwood, engineered hardwood and laminate flooring. For ceramic and laminate surfaces, the rubber product can also cushion and insulate, adding comfort for its users.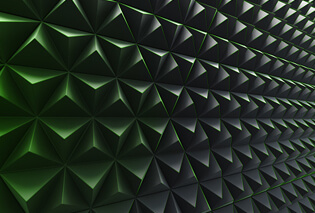 Music and Recording Studios
Beyond quieting floors, recycled rubber can help make music studios sound-tight places. Adding foam rubber pads to walls prevents echoes and reverb, as well as sound leaking into other rooms. These pads can be used in other creative spaces like libraries and backstage in theaters to keep noise localized.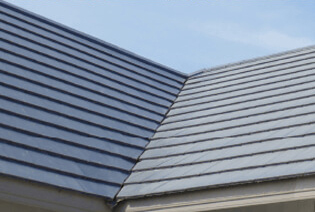 Roofing Materials
Manufacturers also use crumb rubber to create rubber roof tiles, which can be molded into any shape and are quite efficient at hushing hail and the sounds of rain. Recycled rubber roof tiles also maintain their color for more than a decade and keep their new-looking aesthetic well after installation.
Sustainable Products Used
Costs Less, Better for the Environment
12 decibels
of noise can be removed when driving on rubberized asphalt
20 Decibels
of noise can be removed when using rubber flooring underlays
35 Decibels
of noise can be removed when using composite materials that include crumb rubber
Research Studies
Explore up-to-date news and research about environmental and personal safety.
Find out how we can help you create a quieter environment today