What is Rubberized Asphalt and What Are SmartMIX Asphalt Additives?
Rubberized asphalt takes traditional asphalt and adds crumb rubber to give the asphalt material more flexibility and resistance to cracking. Recycled tire rubber can increase a road's durability, make it quieter and increase skid resistance to make it safer for drivers.
SmartMIX stands for Sustainable Material with Asphalt Rubber Technologies. It is a line of dry mix rubber additives for high-performance paved surfaces and is a next generation technology for rubberized asphalt. It uses proprietary technology to provide a pre-swelled, reacted rubber particle that can be simply incorporated into an asphalt mixture at the mix plant. The easy integration of SmartMIX doesn't require an additional binder, elevated mixing temperatures, longer mixing times or lengthy storage times.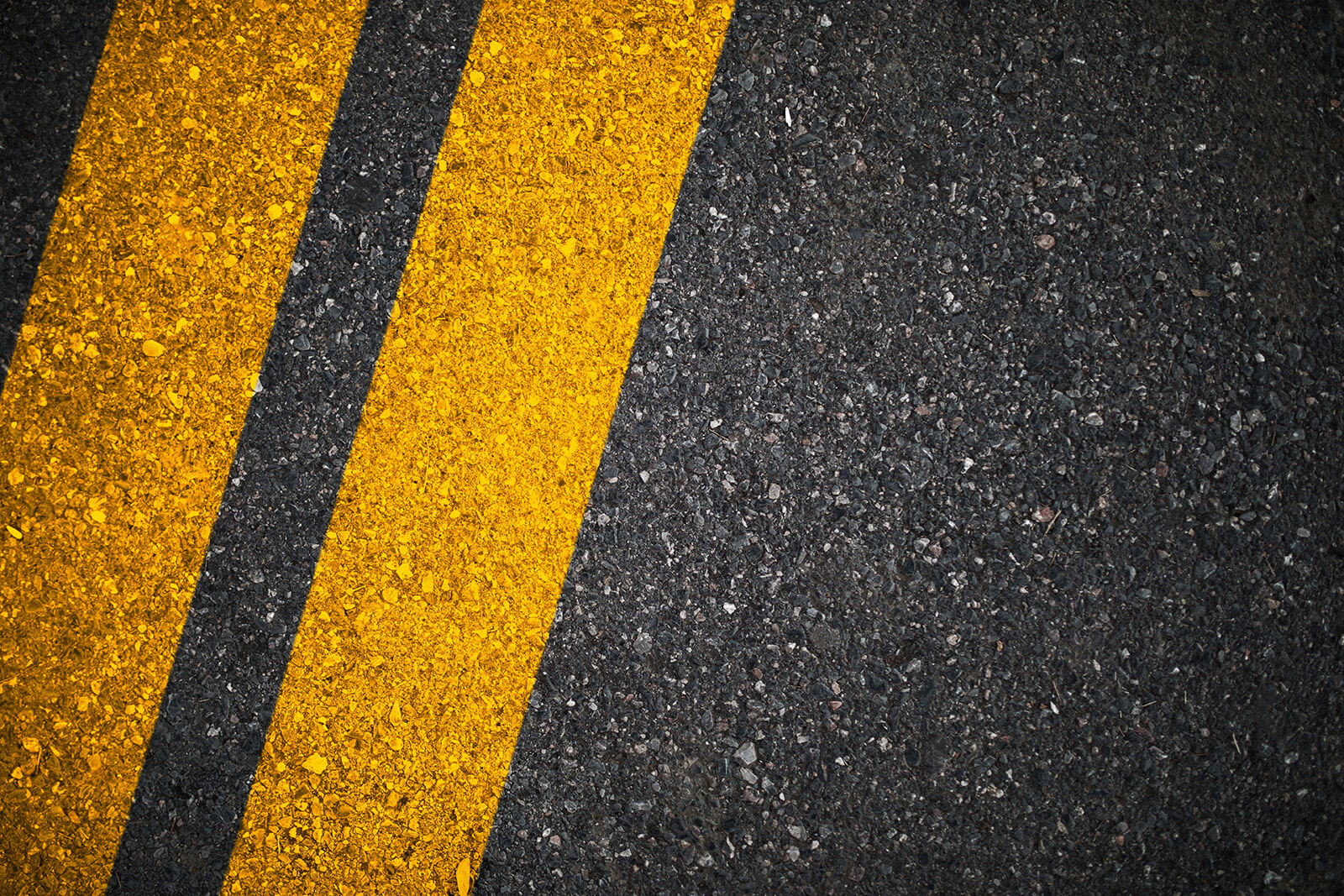 Product Benefits
Cost-Effective, Transformative Technology
SmartMIX asphalt additives match the performance of other modified mixes but at a lower price point and with less waste. Our additives cost up to 15% less per ton and allow up to a 50% reduction in modifier costs. Plus, SmartMIX increases the life of pavement, which further reduces maintenance needs and investments over time.
Achieve Circular Sustainability
All tires included in SmartMIX are recycled tires, and the technology's materials are also 100% recyclable. Our dedication to sustainability grows even stronger since SmartMIX asphalt additives have fewer emissions than wet-processed rubber or polymer mixes and allow you to eliminate product waste.
Use More Reclaimed Asphalt Pavement
With SmartMIX you can maximize the amount of reclaimed asphalt pavement (RAP) you use – up to 50% – since SmartMIX reduces mix stiffness and brittleness. Our additives make the asphalt more crack resistant as well as easier to handle during installation.
Simplify Your Mixing Process
Because SmartMIX comes to you ready to use, it eliminates the need for elevated mix temperatures, as well as extra mixing time waiting for the rubber to swell and react with the asphalt. The rubber that arrives at your facility is already reacted, saturated and swelled. Being a dry mix that is turnkey also makes small-scale projects possible since you don't need to spend tens of thousands on specialized equipment and storage tanks.
Plus, our dry mix additive line:
Adds flexibility and durability to asphalt mixtures
Resists cracking
Is scalable
Removes industry barriers, giving plants of all sizes across the continent the ability to create this beneficial product to improve their community
Minimizes bottom-up and reflective cracking in interlayers and underlayers
Creates fewer fumes than wet-processed rubber or polymer mixes
Is more workable than most other polymer or rubber modified mixes
Costs Less, Better for the Environment
3-5

YEARS

Can be added to an asphalt pavement's lifecycle, reducing the overlays needed
2,000+
recycled tires
Can be used in a one-mile, two-lane road resurfacing project
10x
better
SmartMIX™ outperforms other rubber mixes, proving it has more than 10 times better resistance to reflective cracking.
SmartMIX Specifications
SmartMIX is made from recycled rubber tires, and all the materials in SmartMIX can be recycled in the future, creating a fully sustainable loop.
Along with customization, we offer basic SmartMIX formulas that provide enough flexibility and durability to asphalt mixtures for a nearly unbeatable price.
SmartMIX is available in 2,000-pound bulk bags as a dry powder and is compatible with warm-mix processes and traditional paving equipment and field-mix operations. It works with any mix design, including dense grade, and is compatible with most common asphalt binders, additives and liquid agents.
SmartMIX documents:
SmartMIX Overview (PDF)
SmartMIX SDS (PDF)
Generic HMA SmartMIX Superpave Special Provision (PDF)
SmartMIX Technical Brief (PDF)
SmartMIX Process Description and Usage Guide (PDF)
SmartMIX is a licensed MIX-Maxer® product of the R.O.A.D. Company, Valrico, FL.
Did You Know?
In addition to driveways, parking lots, overlay programs and highways, SmartMIX can also be leveraged in porous asphalt designs to control stormwater runoff utilizing the area under the pavement instead of an open basin. This can eliminate the need for retention basins outside of paved areas.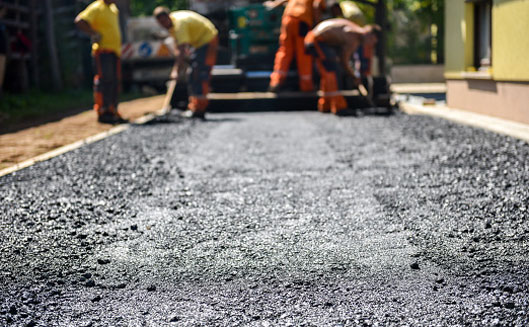 SmartMIX Leads the Pack
In laboratories and the real world alike, SmartMIX has proven itself to be the future of asphalt additives, outperforming alternatives at every turn.
| | SmartMIX | SBS Polymer Modified Asphalt | Rubberized Asphalt | Conventional Asphalt |
| --- | --- | --- | --- | --- |
| Most resistant to reflective cracking | Y | N | N | N |
| Longest product life | Y | N | N | N |
| Highest initial cost savings, plus cost savings over entire life | Y | N | N | N |
| Stable price | Y | Dependent on crude oil price | Y | N |
| Made from recycled materials | Y | N | Y | N |
| Recyclable at end of life | Y | N | | N |
| Advantageous in porous designs | Y | N | Y | N |
| Made in North America | Y | Possibly | Y | Y |
Research Studies
Liberty Tire Recycling stays up to date on the latest news and research to advance environmental and personal safety. Plus, SmartMIX has been featured in Asphalt Pro and Scrap Tire News.
Ready for the Rubber to Meet the Road?