Reducing Our Carbon Footprint
Reclaiming, recycling, reusing and repurposing is just the start of our efforts to accelerate environmental stewardship. Understanding the immediate climate crisis our world faces, reducing greenhouse gas (GHG) emissions is also one of our top priorities, and we're on the fast track to get this done. In 2020 and 2021, we've measured our carbon footprint and handprint to better understand our total impact on the environment. Our handprint shows how beneficial the use of recycled products is when compared to the virgin alternatives of these products and how much these products can impact GHG emissions reductions.

Meaningful Momentum
We have identified opportunities to cut our consumption of greenhouse gasses and already implemented software to optimize our collection routes and ensure trucks are filled to capacity at the end of each route, which has lowered carbon impact during the tire collection process. Leveraging this momentum, we are working to implement a strategy and subsequent efforts to reduce our carbon footprint.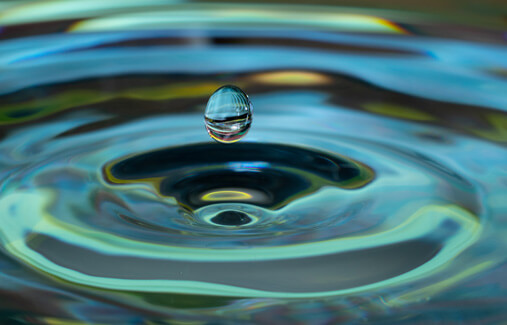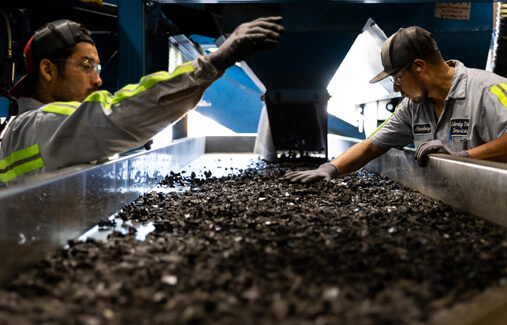 Going Beyond Energy
Not only concerned with energy, we also want to reduce Liberty Tire's environmental impact at all facilities and consider air, water and waste as part of our operational impact. We comply with all regulatory requirements and are always working to implement best practices around water quality management, waste management, energy efficiency and air emissions.
Helping Customers Meet Scope 3 Goals
As we continue to work on our strategy for carbon emissions reduction, we are actively working with customers to meet their Scope 3 goals through increased reporting transparency. We're dedicated to ensuring the most beneficial use of all tire materials in our recycling process, which means finding end uses for or creating valuable products from the three primary outputs from processing and end-of-life tires– fiber, steel wire and rubber.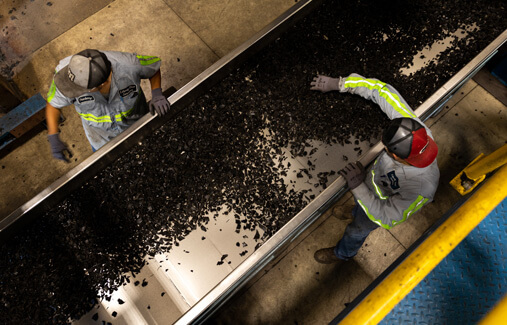 Liberty Tire Recycling is a Better Buildings, Better Plants Program Partner
The U.S. Department of Energy's (DOE's) Better Buildings, Better Plants Program is a
national partnership initiative to drive significant improvement in energy efficiency across U.S. industry. Through Better Plants, manufacturers set ambitious energy savings goals, develop energy management plans, and track and report their annual progress. More than 250 companies and industrial organizations are leading the way on energy efficiency by participating in Better Plants and have collectively saved more than 1.9 quadrillion British thermal units (TBtu) and $9.3 billion in cumulative energy costs as of 2021. Liberty Tire Recycling's commitment to improving its energy productivity by 25% over 10 years establishes the company as a leader in efficiency and helps strengthen the nation's manufacturing competitiveness," said Becca Jones-Albertus, Acting Director, Advanced Manufacturing Office, U.S. Department of Energy.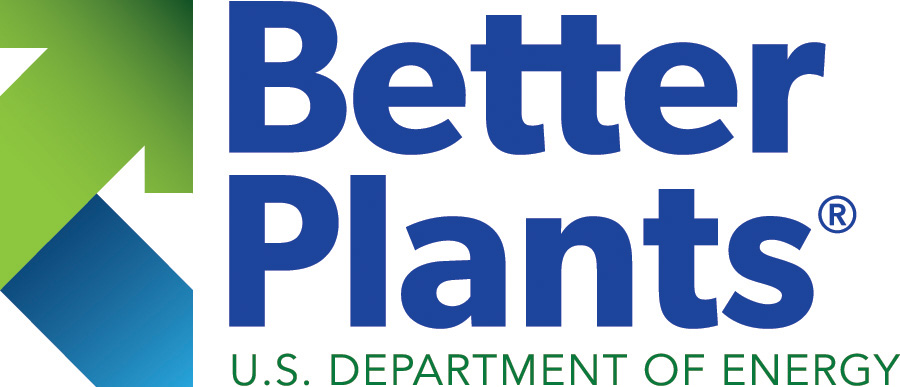 You can count on Liberty Tire for sustainable lifecycle management