What is Crumb Rubber?
Crumb rubber is made of recycled tires that are cleaned, ground into smaller pieces and screened to obtain uniform sizes. Crumb ranges from particles so tiny they resemble dust to pieces about one-half inch long, or a little smaller than a dime.
Crumb rubber offers the most versatility for recycled tires and arguably the highest value, as compression and injection molders, paving companies and synthetic turf installers use it to design a wide range of helpful products we encounter every day.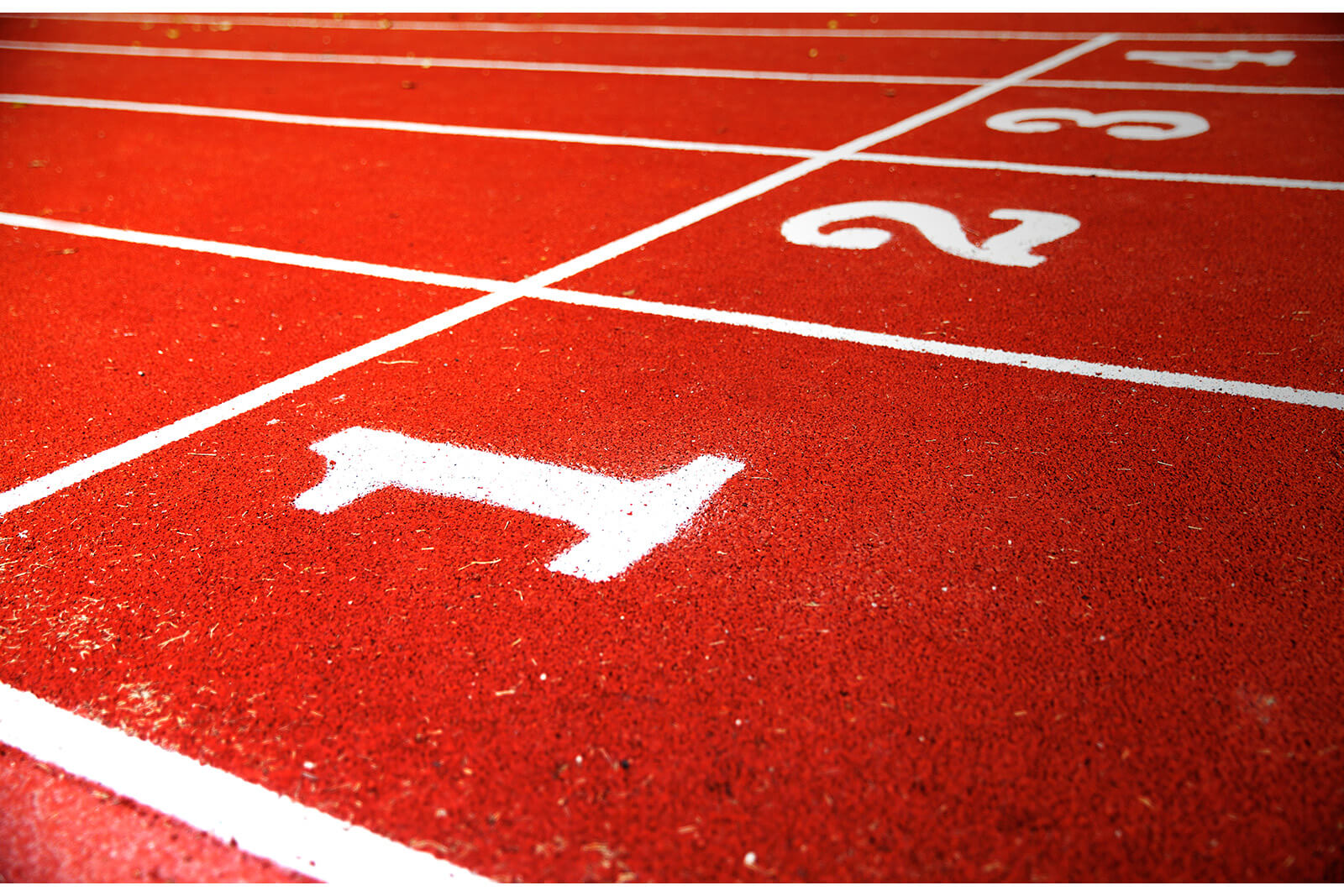 Versatile at the Core
Regardless of how it's used, crumb rubber is the material of choice to lower costs, improve safety and advance lives. Beyond its sustainability, since it is made from recycled tires, rubber's inherent properties are game changers in a vast number of industries, from consumer products to paving applications.
For compression molding, crumb rubber is elastic, durable and less expensive than virgin alternatives. Floor mats, weightlifting plates and playground products last longer when made with recycled rubber.
For sports infill, rubber is used in more than 80% of the synthetic turf fields nationwide. It drains more rapidly than any other infill product, dries quickly and is the most shock-absorbent infill material that can be used to protect kids and athletes alike from more serious injury.
For running tracks, crumb rubber is an excellent choice for a value-based system that provides a resilient, non-slip surface. It is also widely used as a base mat for a more specialized track surface.
For rubberized asphalt, including crumb rubber in roads makes them quieter, reduces stopping distances and can lower long-term maintenance costs.
With ground rubber, the possibilities are virtually endless. Are you looking for a material that is:
Extremely durable
Resistant to cracking
Good ductility
More cost-effective than virgin alternatives
Excellent shock-absorbing properties
100% recycled material
Liberty Tire Recycling produces more than 500 million pounds of crumb rubber annually, making us the company to contact for all projects where topnotch ground tire rubber is needed.
Costs Less, Better for the Environment
1.4
billion lbs
Of crumb rubber are produced by recyclers annually in the U.S. and Canada
3x
More money
Spent maintaining a grass sports field than a synthetic turf one over the same period
100
million
Tires are diverted from landfills and recycled into crumb rubber each year in the U.S. and Canada by Liberty Tire Recycling
Crumb Rubber Specifications
Crumb rubber comes in many different sizes and can be customized based on the application. Common sizes, starting with the largest, are 1/4 sifted, 10 mesh, 20 mesh minus and 30 mesh. If you need help figuring out which crumb rubber size is right for you, set up a call with one of our crumb rubber experts.
Did You Know?
When tires are created, manufacturers include materials that protect the tires from deterioration caused by the ozone and the sun's rays. These protective materials are retained in recycled rubber, one reason why crumb rubber is sought after by paving companies. For example, rubberized asphalt made from recycled tires remains darker in color for a longer time than asphalt alone. This increases road visibility and makes rubberized asphalt safer for drivers.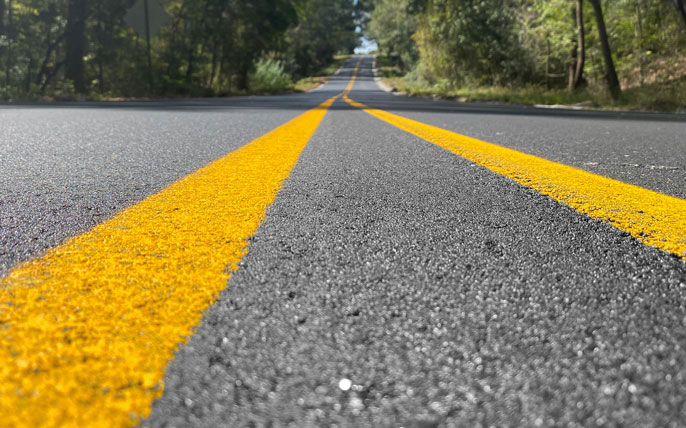 When Crumb Rubber Hits the Road
Recycled tire rubber is ideal for organizations who are cost conscious and trying to meet their sustainability goals.
| | Crumb Rubber | Virgin Rubber | Synthetic Rubber | Organic Material | Plastics |
| --- | --- | --- | --- | --- | --- |
| Cost savings | Y | N | N | N | N |
| Made of 100% recycled material | Y | N | N | N | N |
| Crack-resistant | Y | Y | Y | N | N |
| Durability | Y | N | N | N | N |
| Absorbs shock better | Y | Y | Y | N | N |
| Quieter | Y | Y | Y | N | N |
| Low maintenance | Y | Y | Y | N | N |
Research Studies
Liberty Tire Recycling stays up to date on the latest news and research to advance environmental and personal safety.
See What High-Quality Crumb Rubber Can Do for You