Recycled Rubber Fills in Performance Gaps
Whether a situation calls for a lighter fill material, better drainage or increased vibration control, recycled rubber in the form of tire-derived aggregate or rubberized asphalt is the dependable solution. Tire-derived aggregate (TDA)—small, shredded tire pieces—is used in infrastructure projects like retaining walls, bridge abutments, gas and water wells, railroad or light rail systems, and also for septic tank installation—just to name a few. TDA is customizable in size to meet your needs and gives tires another purpose after they're at the end of their drivable life.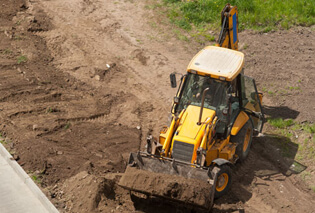 Lightweight Fill
Tire-derived aggregate works well as a backfill for roads, bridge abutments and retaining walls, even allowing engineers to create thinner retaining walls since TDA is so lightweight. By comparison, TDA is no more than 800 pounds per cubic yard when conventional aggregate is more than 2,500 pounds per cubic yard. TDA's light weight is also beneficial to use around gas and water wells since there is lower risk of well line damage long-term. Plus, TDA is a great permeable fill where drainage is an issue since it does not absorb water.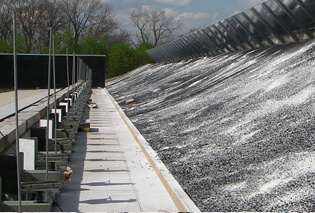 Drainage Enhancement
Tire-derived aggregate is a sustainable alternative to natural soil where washout or erosion is a persistent problem. When heavy rains come through, TDA doesn't move as easily as natural soil, and it also doesn't retain water or compact like dirt. These attributes make tire-derived aggregate the preferred drain material in landfills, around foundation drains and in other projects that need predictable and consistent drainage over a long period of time.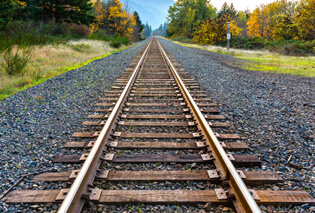 Sound Dampening and Vibration Control
Civil engineers use recycled rubber products when a community is concerned about sound or vibrations from infrastructure. Professionals place tire-derived aggregate next to and beneath railroad tracks and light rail systems to reduce vibrations and noise pollution, which traditional aggregate does not excel at. Because TDA retains rubber's inherent properties, it easily absorbs pulsations and reduces the distance of impact, which better contains disruptions to surrounding areas. Depending on the undertaking, engineers may deem rubberized asphalt—a different form of recycled rubber—a better fit. Selecting rubberized asphalt as a road base can lower sound by 12 decibels.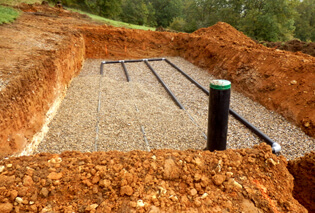 Insulation
One little-known fact about tire-derived aggregate is its higher insulating value over conventional aggregate. In fact, it offers eight times better insulation than stone. TDA works well around basements and septic tanks, particularly during winter when protecting the contents of septic tanks from freezing is imperative. Beyond improved insulation, tire-derived aggregate weighs less and allows for better drainage as compared to traditional fill.
Sustainable Products Used
Lightweight with Impressive Performance
3x lighter
Than conventional aggregate
1/3 the weight
Of regular soil
8x Better
Insulation than stone
10,000 tires
Are recycled for each acre of landfill that uses TDA
Research Studies
Explore up-to-date news and research about environmental and personal safety.
Talk to a specialist to determine the best fill for your job