Sustainable Products. Superior Results.
For more than a decade, the Lasting Beauty name has represented innovative playground and landscaping products made from 100% recycled rubber, designed and sold with value and functionality in mind. Created to serve the recycled rubber needs of Menards customers, this brand and product line has grown exponentially over the years to support the increased desire for sustainable products that deliver superior results.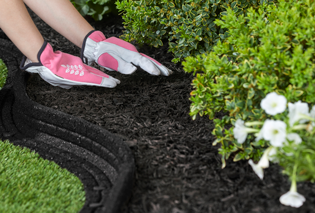 Shredded Mulch
This realistic-looking mulch will not fade, rot, compress or lose its original beauty. It has three times more coverage than wood mulch, is warrantied against fading for 12 years and has IPEMA certifications for safety.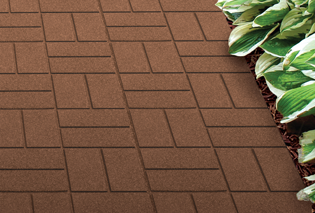 Pavers
Made from 100% recycled rubber, Lasting Beauty pavers take only minutes to install for years of maintenance-free beauty. Bring new life to old patios, decks and floors with these durable and long-lasting rubber pavers.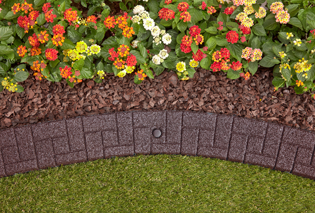 Landscape Edging
Create the landscape of your dreams in just minutes with this flexible, durable and beautiful rubber landscape edging. This long-lasting edging is easy to install and helps solve the annual chore of re-edging landscapes and gardens, saving time and energy.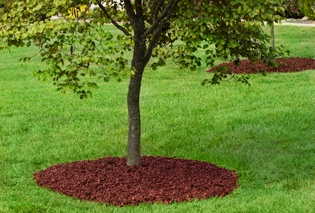 Tree Rings
Give your tree beds a well-maintained look 365 days a year with a Lasting Beauty Tree Ring. These 100% recycled rubber tree rings help to prevent erosion, compaction and fungal growth while conserving moisture and blocking weeds.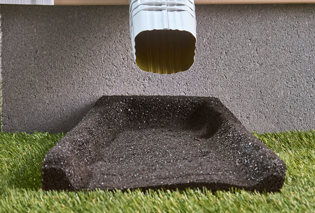 Splash Blocks
The Lasting Beauty Rubber Splash Block prevents washout from rainwater. It is both flexible and durable and will not crack during freeze and thaw cycles.
Where to Find Lasting Beauty
Lasting Beauty products can be found exclusively at Menards. Please contact your local store for product availability.
Product Certifications for Rubber Mulch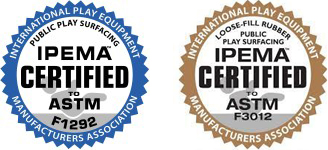 To view IPEMA certifications, visit www.ipema.org
For more information, please message us or call 866.936.8524.