What is Tire-Derived Aggregate?
Tire-derived aggregate (TDA) is made of shredded end-of-life tires and used as a sustainable and lightweight alternative to natural aggregate. The shreds can vary in size and are used as drain-fill material, backfill, permeable fill for infrastructure, and insulation. Organizations choose TDA for a variety of reasons—it is lightweight, offers improved drainage, achieves a higher insulation value and absorbs vibrations better than conventional sand, gravel and rock. Plus, customers are using existing material rather than mining for virgin aggregate.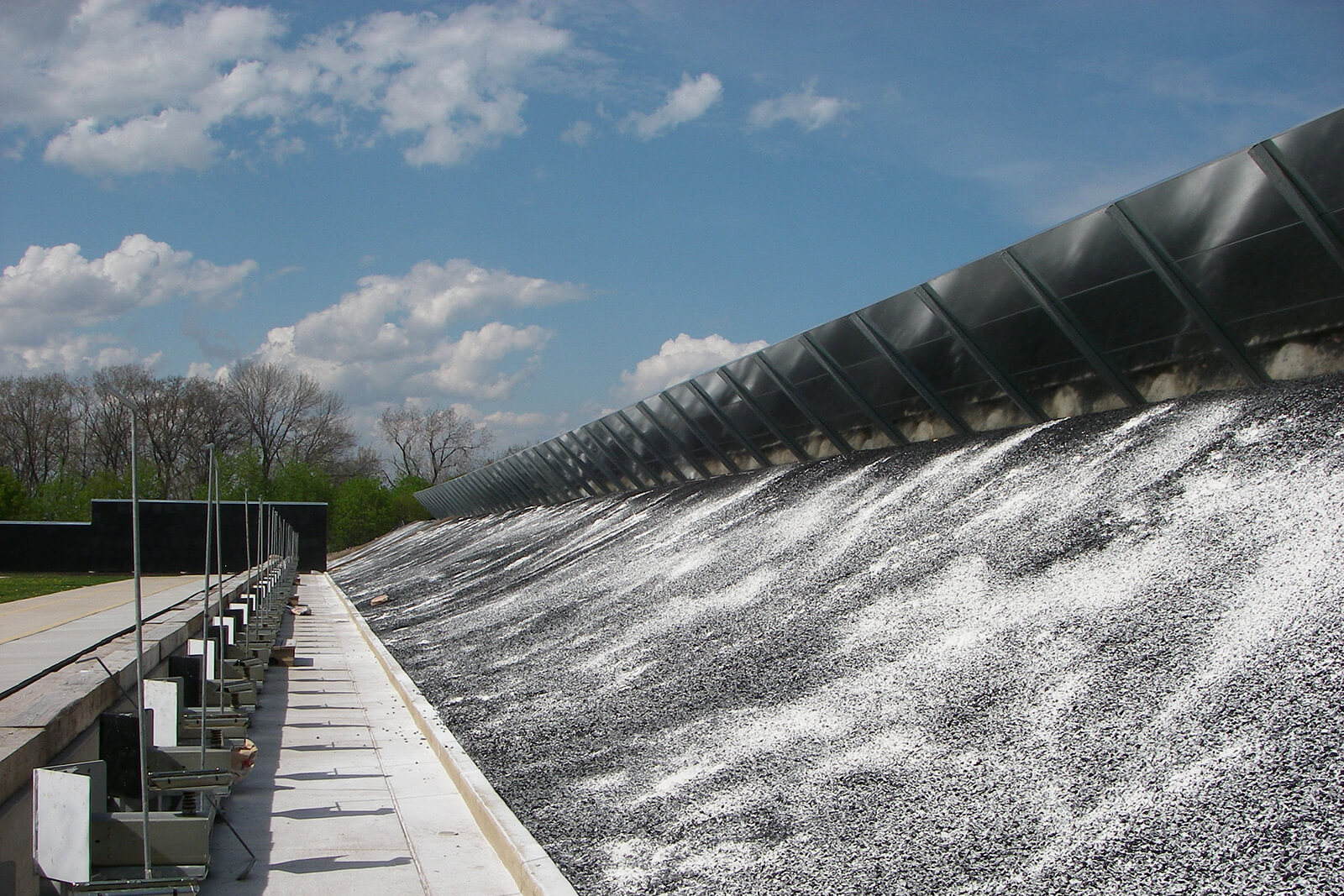 Superior Performance, Sustainable at the Core
Tire-derived aggregate delivers many benefits to its installers, mainly because of its lasting porous nature, low density and vibration-absorbing quality. Besides its impressive performance, TDA also comes with a lower price tag than conventional aggregate.
A few of TDA's more valuable advantages:
Does not silt up or solidify over time like aggregate with high calcium content would, ensuring proper drainage
Less static weight in backfill environments
Absorbs vibration well
Higher insulation value
Sound dampening
Costs less than conventional aggregate
Made from 100% recycled tires and reduces the need to mine and disrupt the environment

Those benefits make tire-derived aggregate ideal for these projects:
Drainage material for landfills, septic systems and road bases
Backfill for roads, embankments and retaining walls
Bridge abutments
Vibration control along railroad tracks and light rail systems
Foundation drains and backfill
Gas well and water well fill
Tire-Derived Aggregate Stats
10x
faster
TDA drains 10 times faster than soil.
1/3
weight
TDA weighs one-third of what soil does, lessening the stress on buried items.
8x
better
TDA insulates eight times better than stone and can increase energy efficiency in basements.
75
tires
Every cubic yard of TDA provides a beneficial end-use for 33 used passenger tires.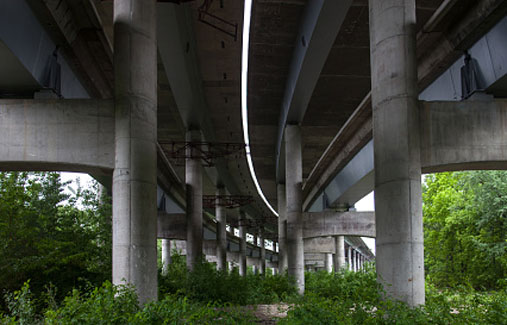 Tire-Derived Aggregate Specifications
Tire-derived aggregate is generally produced in two categories: Type A, where 90% of all pieces are 3 inches or less, and Type B, where 75% of all pieces are 8 inches or less. However, Liberty Tire Recycling can size TDA to meet a customer's needs, as well as magnetically remove heavy steel pieces when requested.
Did You Know?
Liberty Tire Recycling provides almost 60,000 tons of tire-derived aggregate for projects in North America each year. From remaining porous and uncompacted in backfill situations to delivering a higher insulation value than stone in basements, TDA is used across a variety of applications.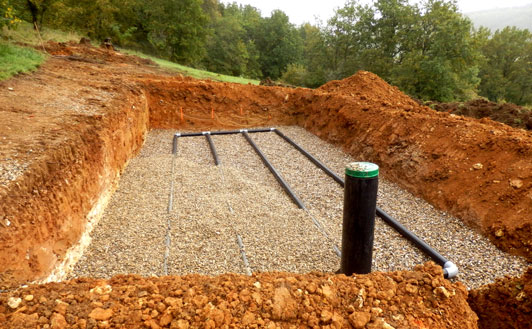 Why TDA is the Preferred Aggregate
Tire-derived aggregate is the material of choice for projects that have high-performance variables. This is in part because TDA requires less investment up front for two reasons: TDA is less expensive and requires less material for the same project than conventional aggregate.
| | Tire-Derived Aggregate | Conventional Aggregate |
| --- | --- | --- |
| Weight | Light: 700-800 lbs/cubic yard | Heavy: >2,500 lbs/cubic yard |
| Amount of material needed | Need 2/3 of volume by weight to fill the same space | Need traditional amount |
| Drainage | Will not compact allowing for better long-term drainage | Has tendency to silt up and solidify, reducing drainage over time |
| Insulating value | Higher insulating value | Little to no insulting value |
| Vibration control | Easily absorbs vibration and reduces the distance of impact | Little or no vibration mitigation |
| Sustainability | Recycles end-of-life tires | Mines for virgin material |
| Cost | $ | $$ |
Research Studies
Liberty Tire Recycling stays up to date on the latest news and research to advance environmental and personal safety.
Get sustainable, exceptional aggregate for your next project