Cutting-edge Technology Drives Safety, Longevity and Transformation
From roads and highways to parking lots and walking paths, rubberized asphalt or asphalt containing a SmartMIX dry additive resists cracking, lasts longer and is more cost-effective than alternatives. SmartMIX, the next generation of rubberized asphalt products, takes all the benefits of rubberized asphalt and adds several game-changers, including up to a 50% reduction in modifier costs, the ability for a mix to use up to 50% of reclaimed asphalt pavement (RAP) and achieving full circularity of materials.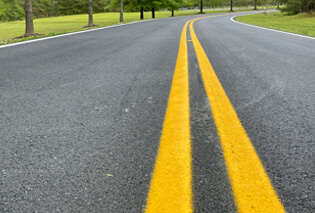 SmartMIX on Roads and Highways
Easily incorporate SmartMIX into your asphalt projects to add up to 5 years of extra life to the pavement. The same recycled rubber found in rubberized asphalt arrives at a plant pre-swelled and already reacted, so it's ready to be added straight to a mix. SmartMIX costs up to 15% less per ton than other additives, and recycled rubber from end-of-life tires provides a reliable and consistent supply of materials whose cost is not dependent on crude oil prices. Superior performance, enhanced durability and increased affordability make SmartMIX the go-to product for those looking to better their communities.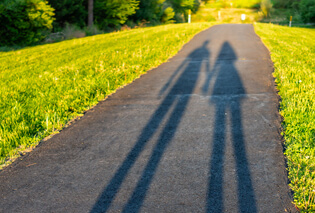 Rubber Hits More Than the Road
Rubberized asphalt wasn't just designed for roads. Parking lots, driveways and walking paths can benefit from the same performance advantages highways experience. Rubberized asphalt or asphalt enhanced with SmartMIX resists cracking and fading so it not only looks like new longer, but it also stays in better condition longer. This reduces maintenance and long-term costs of the project. Plus, SmartMIX additives are economical to begin with and can be shipped across North America for any project, large or small.
Sustainable Products Used
Costs Less, Better for the Environment
3-5 years
Can be added to a rubberized asphalt pavement's life
10x better
Resistance to reflective cracking than other rubber mixes
100% recyclable
SmartMIX is made from recycled rubber and is 100% recyclable at the end of its life
Research Studies
Explore up-to-date news and research about environmental and personal safety.
Learn more about the highest-performing asphalt on the market